Description:
Automatic pallet stretch wrapping machine rotate arm pallet wrapping machine brick pallet wrapping machine wooden pallet stretch wrapper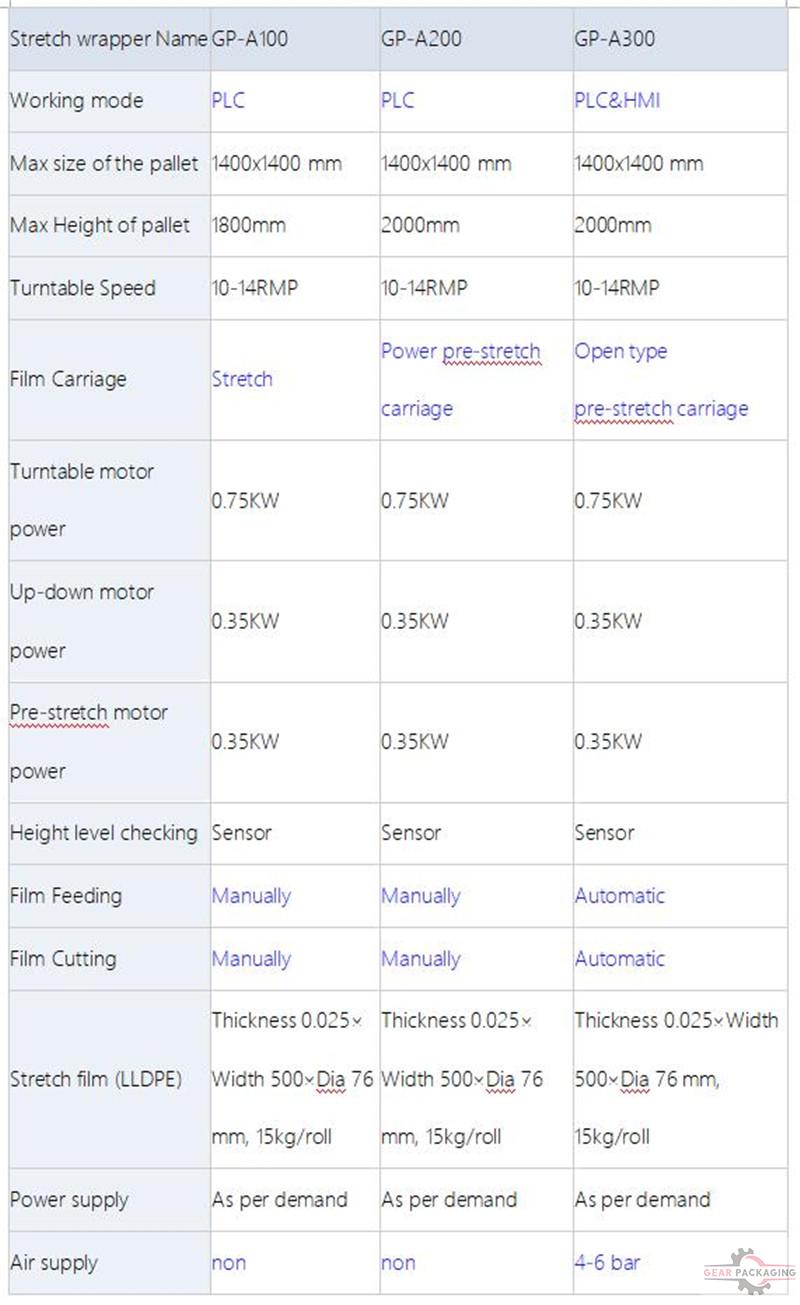 Technical Data
a. Construction: Heavy duty, welded.
b. Wrapping method: Bottom, middle and top wrapping layer can be set from 0-99 winds.
c. Turntable speed can be adjusted by inverter.
d. Film carriage speed can be adjusted by inverter.
e. Wrap settings: Re-wrap function, overwrap and overlap adjustment
f. Wrap counters: Independent top and bottom.
g. Emergency stop: Red mushroom head.
h. Turntable plate thickness: 10mm is much more rigid to anti-deformation when load heavy goods.
i. Easy for operation and daily maintenance.
j. Manual operation, flexible & economical.
k. Customized extended height and turntable size are available.
l. Can equipped with pneumatic top press, pre-stretch and access ramp according to needs.
Main option parts
1. 1000mm Prestretch Carriage for wider stretch film.
2. Extended Wrap Height Capacity up to 3000mm.
3. Extended load diagonal for larger pallet sizes.
4. Automatic End of Cycle Film Cut-Off.
5. Press down device and ramp
6. Many other options are available...
Detailed Images
Detailed Images of no pallet wrapping machine
Our Most Popular Rotary Arm Stretch Wrapper - Floor Mounted Frame
The most popular durable stretch wrap machine for all pallet packaging requirements, can be Custom Engineered to meet specific applications. 2200kg Load Weight Capacity, 15 RPM Stretch Wrapping Speed. Fully Loaded control features for maximum flexibility.
Easy operation 3 STEP "EASY THREAD" film Loading Ensures Safety
Re-loading the Film roll on any carriage is not an easy task with many machines. With our "Easy Thread" access design, we make it simple and safer.Simply unlatch and open the access door, pull film tail past open access door and close the door. It's that simple!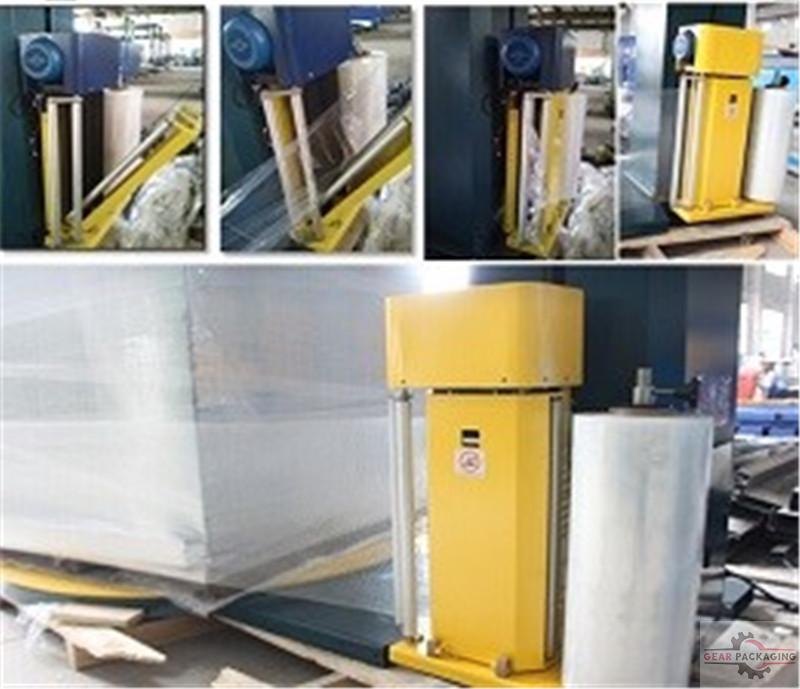 Strong Structurer with Tough Qaualiy for MAXIMUM STRENGHT
Strong-structual steel construction reflects the durability of this machine. HSS tubing provides a strong and light-weight arm minimizing the driving forces required to rotate the arm.
Steel weldment of arm assembly is designed form maximum strenght while keeping the rotating weight to a minimum.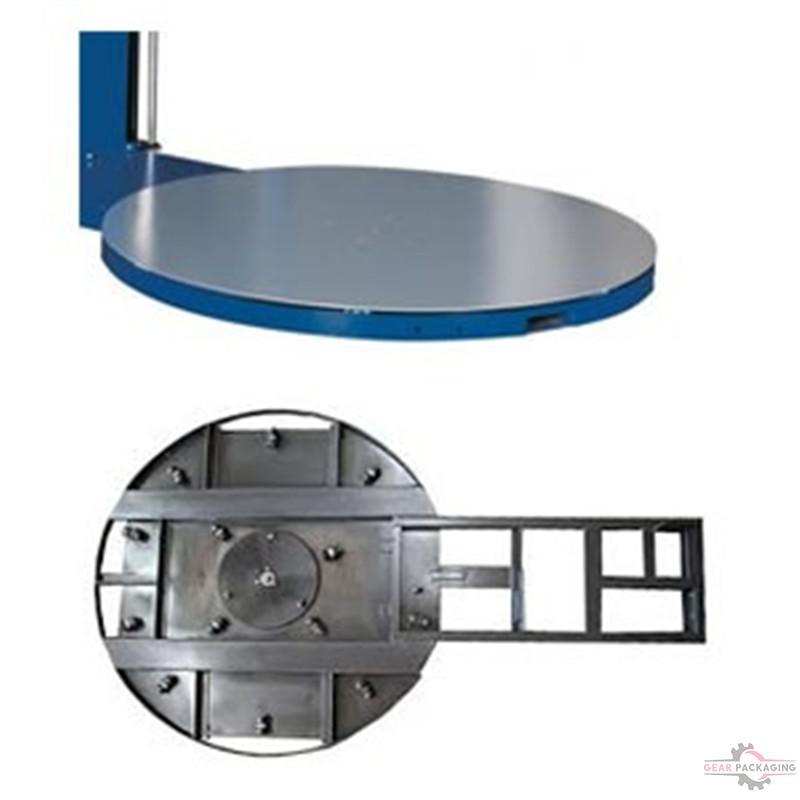 Our Most Popular Rotary Arm Stretch Wrapper - Floor Mounted Frame
This machine concept keeps the load to be wrapped stationary while the stretch film carriage rotates around the load to apply the stretch film. The rotary arm stretch wrapper is the perfect solution in situations where the load is very unstable (very tall, too heavy, too light) or in a washdown environment.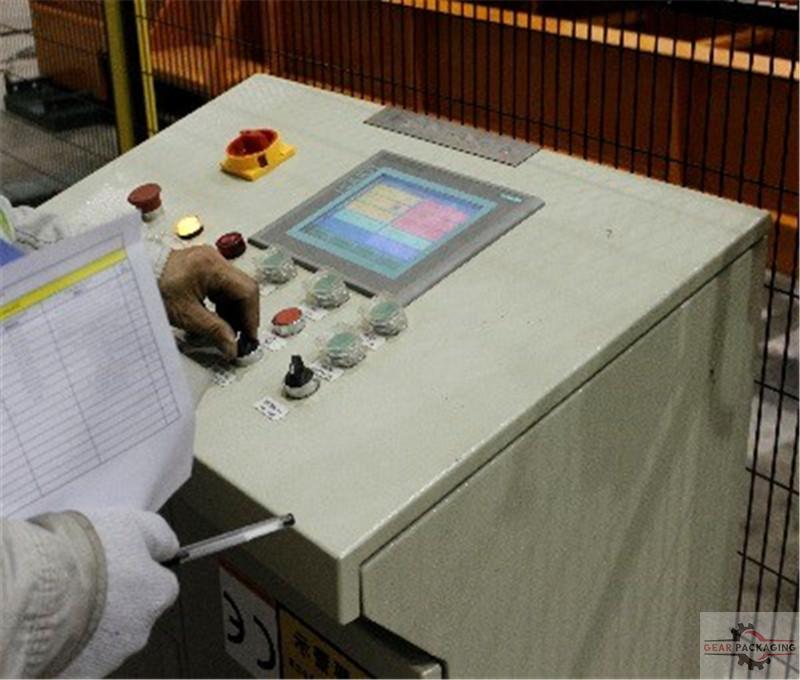 With 14 rpm stretch wrapping speed
The rotary arm stretch wrapper is the fastest stretch wrapper in his class. Up to 35-40 pallets per hr. (based on load configuration and machine options), larger, variable speed drives control all motors for maximum flexibility, heavier, and faster wrapping than most competitive machines.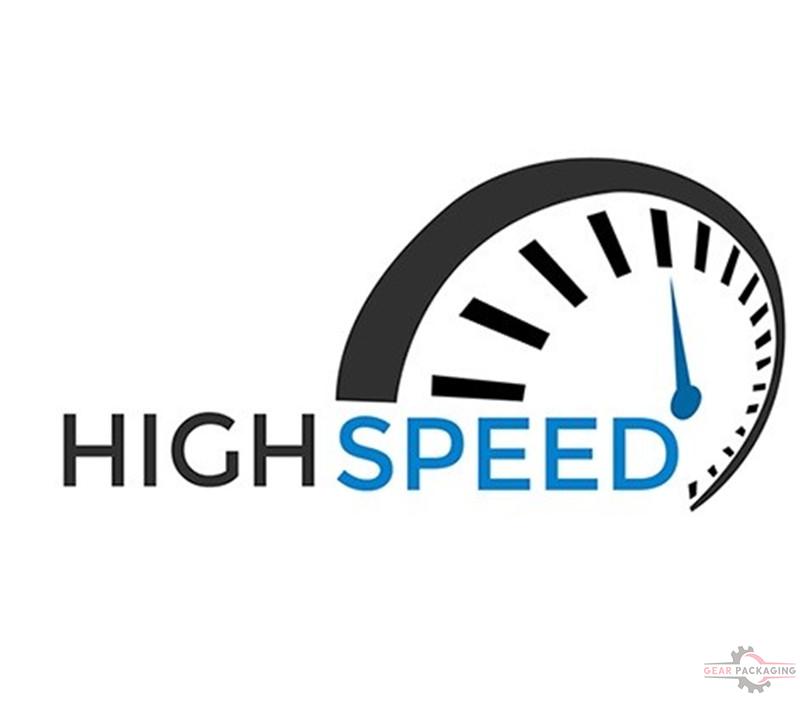 FILM SAVINGS - SEPARATE 1-9 TOP AND BOTTOM WRAP PROVIDES UP TO 15% FILM SAVINGS
Separate 1-9 top and bottom wrap count provides up to 15% film savings. apply only the stretch film required at the top separately from the bottom compared to competitive models that applies a common amount to top-bottom regardless of need.