Description:
Automatic U shape straw packing machine U bending type straw plastic film in continous row packaging equipment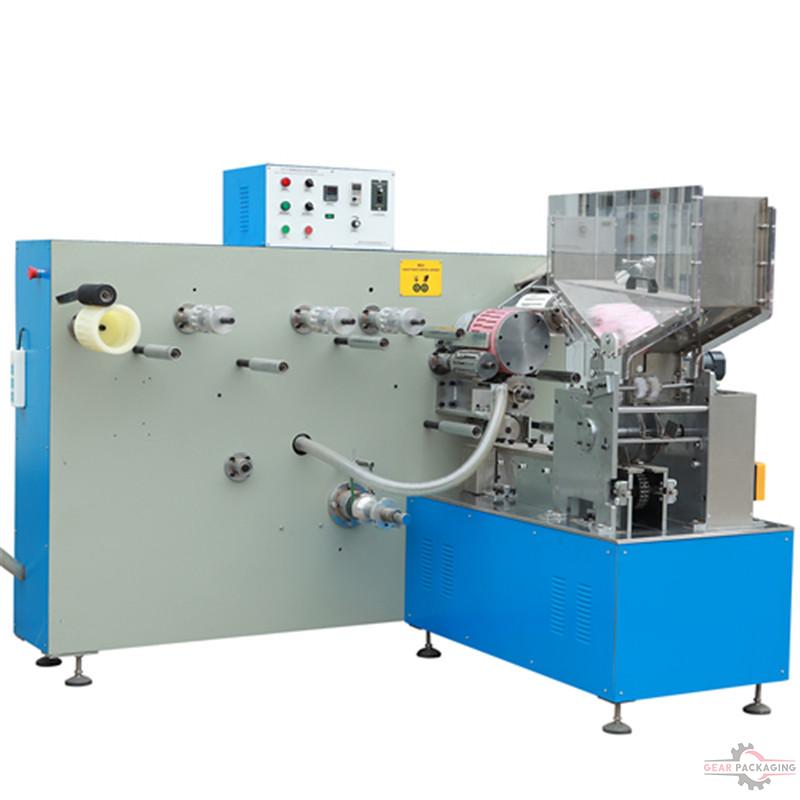 Model:GP-X033 machine can bend flexible drinking straw into U shape and automatically pack them into bags. The machine is composed of a driving motor, film release and reel devices, driving system, etc. It is mainly used as the auxiliary equipment for sterile packed straw.
Characteristics
1. Packing of single straw with row and the completion of bending, filling and packing of straws at a time.
2. Automatic counting and batch alarm.
3. Adjustable packing speed.
Parameter
Driving motor

1.5kw controlled by frequency converter

Production capacity

500~700pcs/min

Packing method

four-sided sealing

Specifications of the packing film

Material

Can be hot sealed such as BOPP

Shape

Roll

Roll diameter

Max:280mm

Internal diameter of paper tubes

76mm

Width of film

Max:180mm

Thickness of film

20μ-30μ

Packing shape

22mm(pitch)× 100~140m(width)

Straws specifications

In-diameter

3.8mm 4.8mm

Thickness

0.19~0.25mm

Length of U-shape model

90mm(smaill type)\105mm(middle type), 128mm(big type)

Other specifications are customizable

Machine size(L×W×H)

3000 × 1800×1600mm

Machine weight

1100kg
Packaging samples: